In the fast-paced world of fashion, sport and footwear, the adidas Performance Run 50s stands out as a true paradigm-shifter. Side Step is excited to introduce our latest adi sneaker—where classic charm meets eco-friendly fashion. We're welcoming you to rediscover comfort and style, all while reducing your carbon footprint.
These adidas Performance Run 50s are more than just a fashion statement. They're a step towards a more sustainable future! On that note, here's what you can expect from these innovative sneakers.
Style with a Conscience: Run 50s Sneakers Blend Timeless Style with Modern Comfort
The adidas Performance Run 50s sneakers positively redefine the boundaries of sustainability and style. Its lace closure and regular fit ensure a snug and secure fit and feel, making it an ideal companion for your active lifestyle. It is, however, the details that make these sneakers truly remarkable. The soft synthetic upper provides durability and a luxurious feel against your skin. Paired with a Cloudfoam midsole and textile lining, these sneakers offer excellent comfort that makes you want to wear them all day, every day!
The rubber outsole designed for optimum traction provides stability on any surface. Whether hitting the track, gym or the streets, the adidas Performance Run 50s gives you both timeless style and a greener tomorrow.
Reducing Your Carbon Footprint, One Step at a Time
The adidas brand is set apart by its commitment to sustainability, with the upper of the adidas Run 50s sneakers containing a minimum of 50% recycled content, making them an environmentally conscious choice for the eco-friendly consumer. Now, you can look and feel good about your fashion preferences, all in one stylish package.
Run 50s Sneakers: Your Style, Your Way
To help you make a statement, here are three standout options: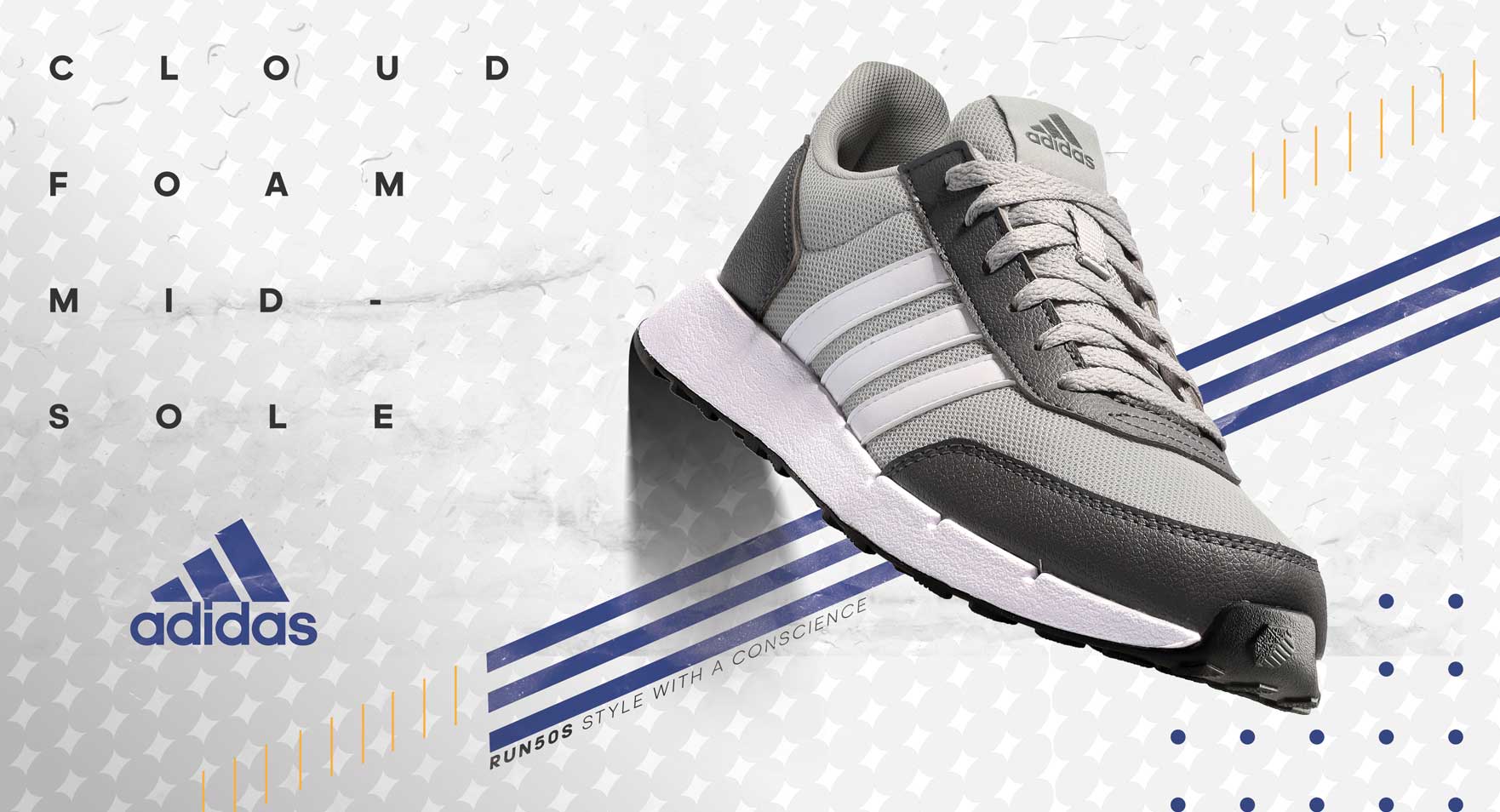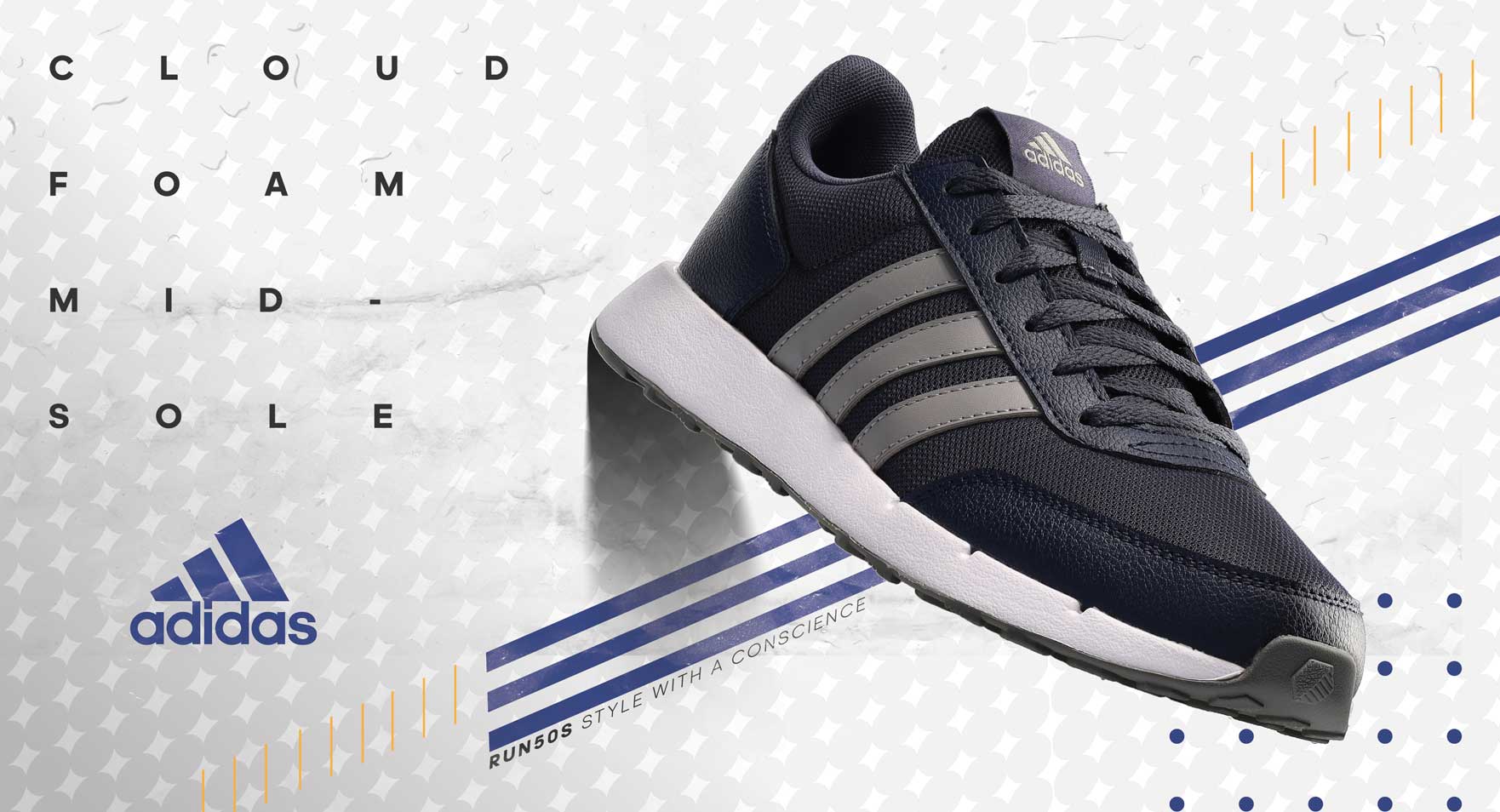 Rediscover the joy of running, walking, or simply striding through life in the adidas Performance Run 50s. 
We're talking style, comfort, and sustainability – all wrapped up in one remarkable pair of Adi sneakers. The time has come to create your own game!