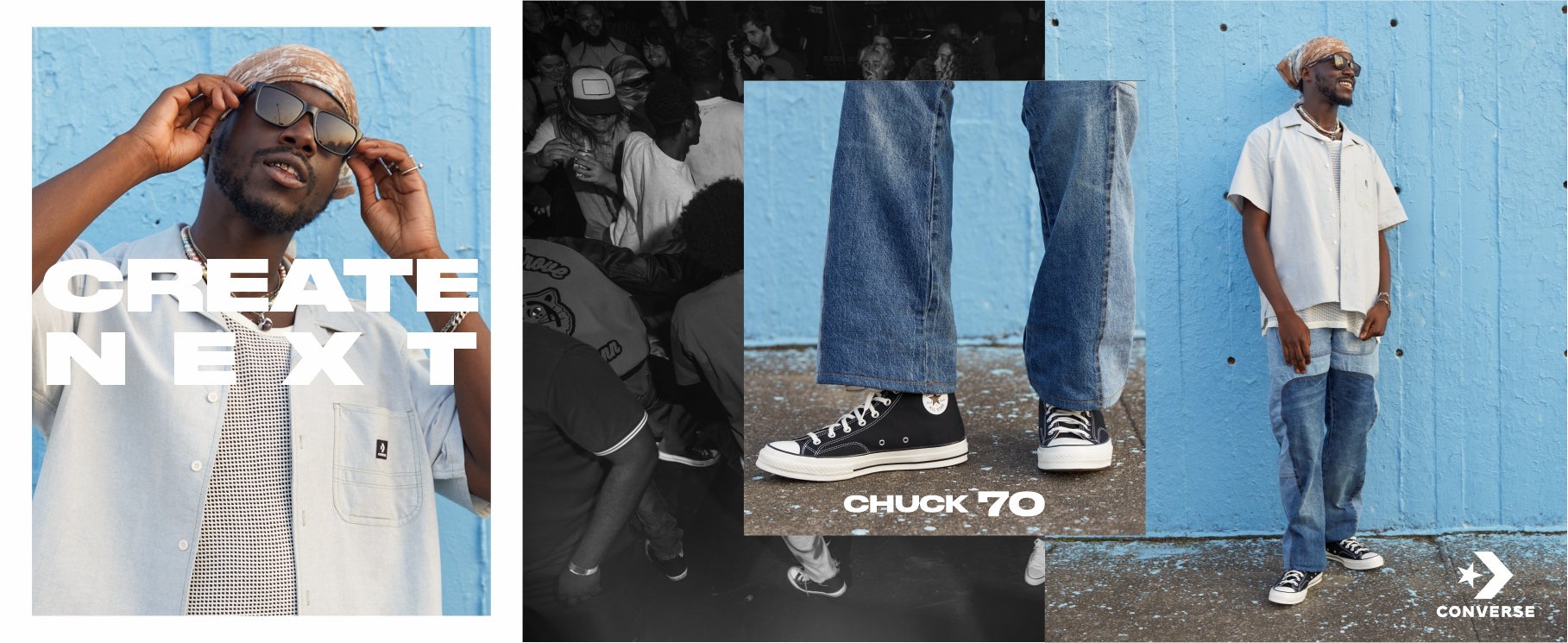 Converse Products On Side Step

Converse All Star sneakers have always been synonymous with rebellion, authenticity and street-style culture. Side Step presents a legendary range of Converse sneaker styles - the original canvas sneaker that's been making waves and collecting fans through generations for well over a century.
When wearing Converse Sneakers, you're identifying with an authentic lifestyle, street and creative culture. Effectively making a style statement all the while enjoying your comfort game. Chucks are the epitome of cool school and old school at the same time – a true fashion legend ...
For those seeking something slightly different and yet no less iconic, the Converse leather line-up offers a wealth of options, an ideal casual winter Sneaker. Our selection of Converse All Star High Top and Lo leather sneakers will upgrade your daily style with ease.
Converse All Star shoes are worn by rule-breakers and visionaries around the world. Take your next step on your social adventure by wearing a pair. Whether you refer to them as your Converse, Chucks, All Stars, or all of the above, no self-respecting wardrobe is complete without a pair!
Whether they're on the feet of a '70's basketball star in a history book or on your feet in the street today, Chucks have always signified cool... because you wear them. Wherever you go, we know you'll take your Converse sneakers with you.
Whatever your style, there's a Converse sneaker for you. Shop the Converse All Star canvas, leather or fashion line ups in both Hi and Lo sneakers at Side Step at stores or online. They are available in a variety of colourways including white, black and navy. This sneaker is a true classic - and a wardrobe must-have!
So find the perfect fit, colour and price of Converse All Star sneakers that best suits your wardrobe style code. Explore to buy the Converse All sneakers from the Side Step online store today - easy online shopping at your fingertips delivered to your door!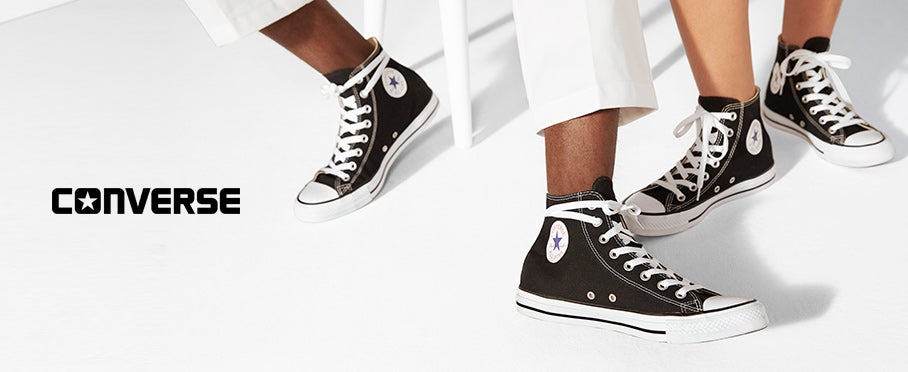 Shop the latest
Converse
collections available at Side Step Online. Free delivery for orders over R500.00. Easily find your nearest Side Step store.
Get the streets to converse with how you style your Converse sneakers! Side Step takes you on a fashion journey with styling tips to kick off your new year!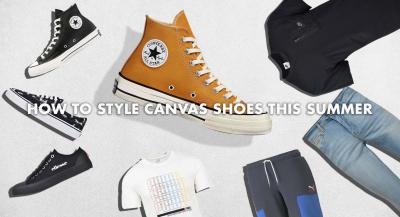 Canvas shoes are an all year-round sneaker and are more especially enjoyed in the summer months. These sneakers, much like jeans, are a must-have inclusion to your wardrobe. They add so much versatility to your wardrobe and are the perfect blend of comfort and street classic style.