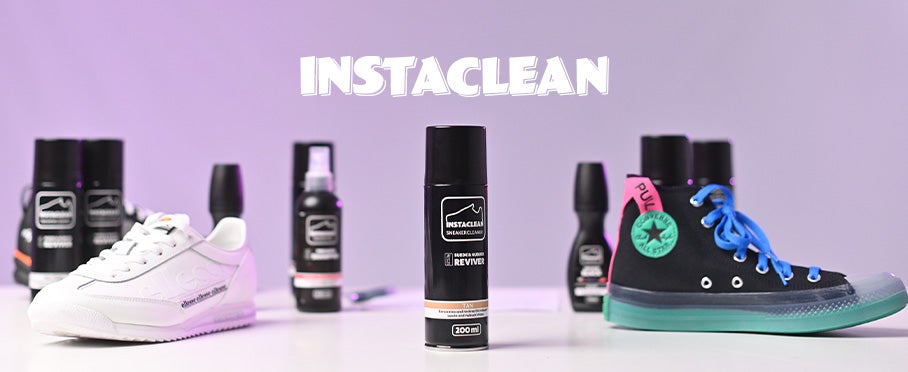 Instaclean Products On Side Step

We know just how important it is to keep your drip fresh. Sneakerhead or not – a clean pair of sneakers can pull a fit together and take you from zero to hero. INSTACLEAN's ozone friendly formula has been specially crafted to remove the toughest stains from your kicks and formal shoes, whether it's leather, suede or nubuck. ...
By using the INSTACLEAN range, you'll have clean looking shoes, that are water resistant and the bonus is that our special formulation will have your much loves sneakers smelling fresh too. Shop INSTACLEAN on Side Step online and have it delivered to your door or visit one of our over 100 stores nationwide to keep your shoes clean.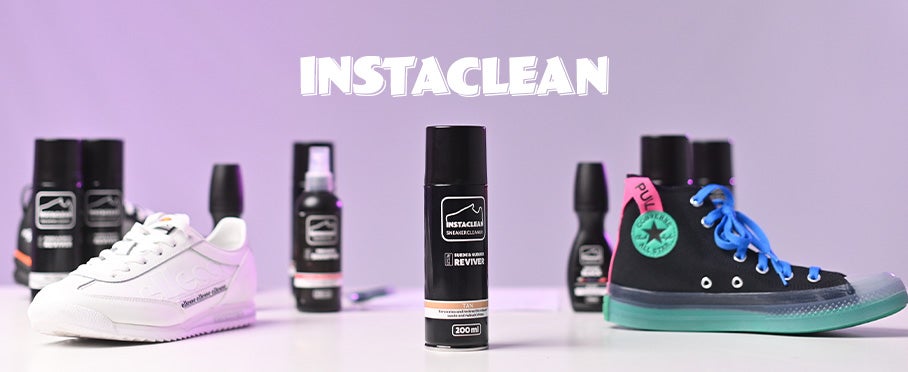 Shop the latest Instaclean collections available at Side Step Online. Free delivery for orders over R500.00. Easily find your nearest Side Step store.