Onitsuka Tiger | Side Step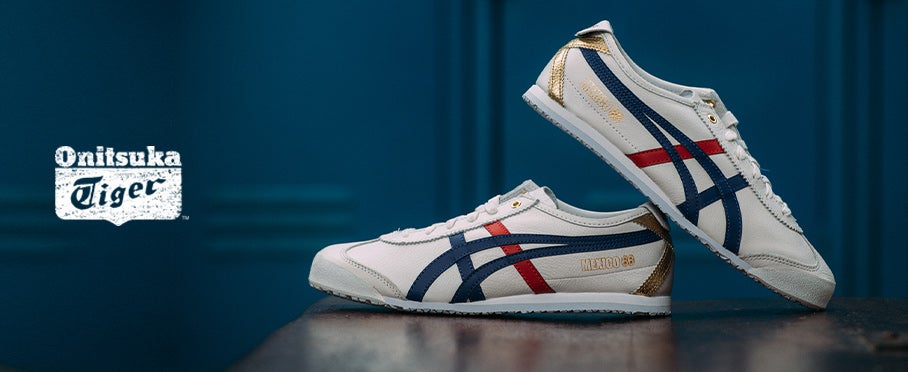 Onitsuka Tiger Products On Side Step
As the forerunner for ASICS, the Onitsuka Tiger name, born in 1949 by the 32-year-old ex-military officer Kihachiro Onitsuka. He started his company with the hopes of raising the self-esteem of postwar youth through athletics. In the late 50's, Bowerman (pre Nike) whilst coaching middle-distance runner Philip Knight, experimented with the design of running shoes to make them lighter and more shock-absorbent. He convinced Onitsuka Tiger Co. Ltd to develop this shoe for the US market. In 1963, they received their first shipment of Tiger shoes. Onitsuka sneakers have grown to become an iconic Brand – all thanks to the fusion of Japanese heritage and modern flair. ...
Not shying away from their retro '60s heritage and moving with the times, they capitalized on the trend revival of vintage sneakers. In 2003, Uma Thurman wore gold-coloured Onitsuka Taichi sneakers with black stripes paired with her famous yellow outfit in the movie Kill Bill. This sent the demand for Tigers into overdrive. Onitsuka Tiger is an iconic lifestyle brand in line with modern times. Onitsuka sneakers have strong ties to premium performance in sport. This commitment to sport is perfectly balanced by an impressive roster of collaborations and new styles, keeping the brand fresh and relevant.
The range of Onitsuka Tiger sneakers includes a wide variety of colourways that will take your outfit to new heights. The icon of iconic styles of the Onitsuka Tiger silhouettes is the Mexico 66. Developed in 1966 as part of the build up to the Mexico City Games, these Onitsuka sneakers were one of the first ranges to feature the now-iconic ASICS stripes. The latest Mexico 66 silhouette holds true to its heritage but includes a few details to make them relevant in the 21st century. The ideal companion to urban living, working and playing, you won't want to take off these Onitsuka Tiger sneakers!
Your Onitsuka Tiger sneakers are perfectly paired with a simple pair of jeans, allowing the classical lines and interesting colourways to pop and demand the spotlight it deserves. Take your Onitsuka sneakers from work to gym to partying in one effortless motion, thanks to world-renowned tech and an uncompromising commitment to simple style.
Stunning from afar, the real beauty of Onitsuka Tiger sneakers can be appreciated up-close. Detailing includes a reinforced cross design, gold foil on some ranges, and the option of full-grain leather. These aspects elevate the overall feel of your Onitsuka sneakers and serve as a subtle reminder of the relentless quality of this heritage brand. Shop your favourite style online at Side Step today and get ready for your new look!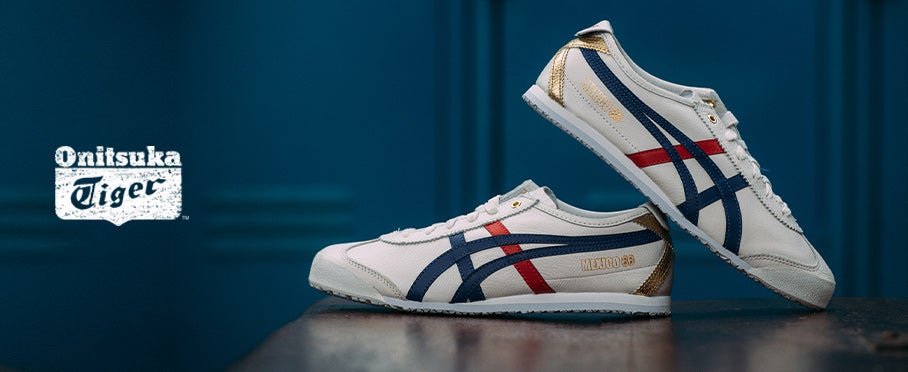 Shop the latest
Onitsuka Tiger
collections available at Side Step Online. Free delivery for orders over R500.00. Easily find your nearest Side Step store.