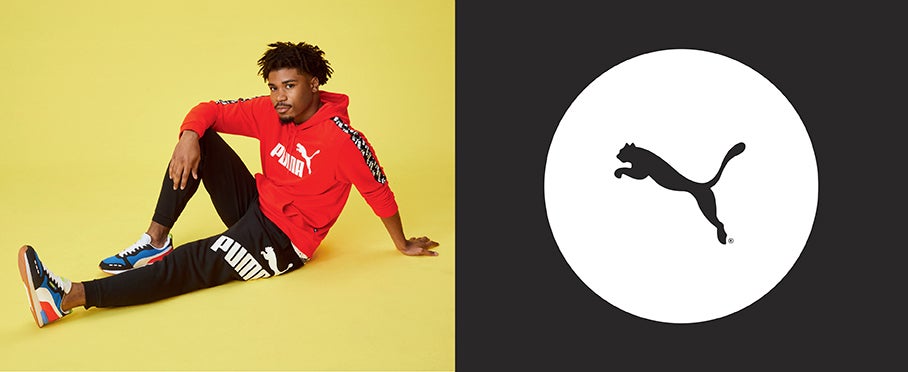 Puma Products On Side Step

A consistent top three favorite within the sportswear leisure brand stable, Puma offers from the top-draw collections. Worn by some of the fastest people around, Puma clothing and sneakers firmly places you on another level when it comes to style - it gives you the edge you need to move forward. Faster.
If you are looking for the ultimate upgrade to your street style? Step up your style in authentic Puma clothing. Puma hoodies look cool when wrapped with a Puma jacket. Finish off your Puma t-shirt with an iconic Puma sneaker. With an ever-evolving collection of Puma sneakers, you're also bound to find the sports footwear you deserve, from classic suede looks, to on-trend collaborations with the biggest names in fashion and sport ...
For the smart-casual or sports enthusiasts, select a Puma golf shirt to top off your shorts, jeans or track pants. For the motor sports supporters, to keep you looking and feeling great the whole day, boast your team support for Mercedes AMG, Scuderia Ferrari or BMW.
No self-respecting, brand-loyal sneaker-head would omit a pair of Puma socks to top his Puma sneakers off. For those looking for a simple addition to your wardrobe, opt to add our collection of Puma socks and Puma sneakers. By simply wearing these you are guaranteed to take your style game to new heights - whilst keeping you comfortable and ready for any adventure.
Shop Puma on Side Step online and have it delivered to your door or visit one of our over 100 stores nationwide to get your style on!
Shop the latest
Puma
collections available at Side Step Online. Free delivery for orders over R500.00. Easily find your nearest Side Step store.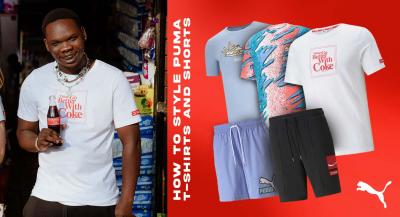 Style your Puma t-shirts and shorts this summer with tips from Side Step on how to throw together a fashionable ensemble. Down the fashion rabbit hole, we go!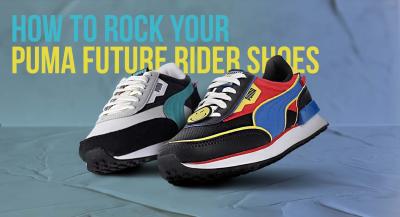 The new Puma Future Riders sneakers are iconic in design and essential to your wardrobe. Here are four stylish tips from Side Step for completing your look!